Bolivia is such a diverse country full of natural wonders, mysteries, culture, and history waiting to be shown with the world. Learn everything about the most exciting things to do in Bolivia and make the most of your trip through this South American gem.
Bolivia has a unique identity because of its cultural expression since its inhabitants have maintained their traditions alive throughout the years. In addition, this beautiful country gathers outstandings natural wonders such as the Salar de Uyuni and its surroundings, a visually striking spectacle that you simply can't miss while traveling through these Andean highlands.
Here you'll learn about the main things to do in Bolivia, but we also want to point out a few of its hidden treasures, such as:
Are you ready to start this new adventure? Continue reading and find out about the best activities in Bolivia that will surely be the highlights of your trip!
Experience the Death Road!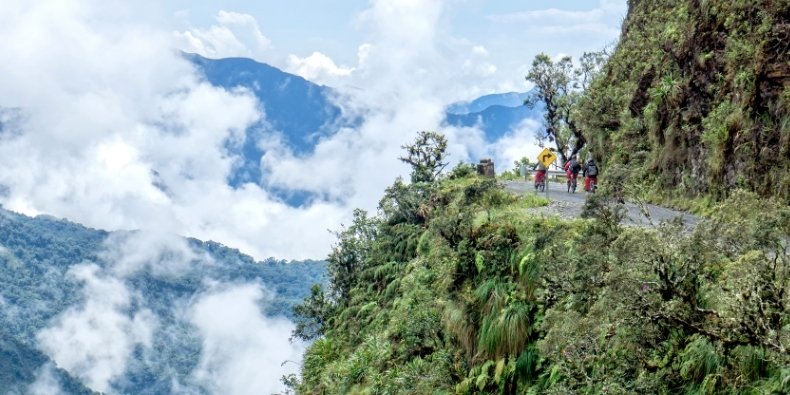 This road comprehends 80 kilometers that unites the Yungas region with La Paz, part of this highway was built with the labor of Paraguayan prisoners, during the Chaco war in the 1930s. The danger of the route was linked to the high traffic of trucks and high-tonnage vehicles that transported agricultural products from the Yungas region to La Paz. Currently its use is reserved for mountain biking.
This is, without a doubt, one of the most exciting adventures in Bolivia. The Death Road was considered to be the world's most dangerous road since 1995, if you come to South America, don't miss the chance of biking downhill through this famous road, descending from 4,700 until 1,200 meters above sea level.
Although its name may sound scary, this road's safety has been improved which is why it has become one of the most significant activities in La Paz, and the best way to enter the jungle. If you're up to this adventure we highly recommend you to take the necessary time to compare prices, tour operators, and quality. It is worth mentioning that most cheap tour operators are not so safe due to the poor condition of their bikes.
Take a Boat Tour to Isla del Sol
This is one of the many natural wonders Bolivia has to offer, it is located in the Titicaca Lake situated in Copacabana, gathering the most beautiful landscapes within the area. Bolivia owns 40% of this enigmatic water body along with Peru, who owns 60% of the lake. Lake Titicaca is considered to be the highest navigable lake in the world since it has an elevation of 3,812 meters above sea level.
According to ancient history, Lake titicaca was of great importance to the Inca culture since they believed that Isla del Sol was the place where the legendary Manco Capac and Mama Ocllo emerged to create Tahuantinsuyo.
Isla del Sol is full of history and culture that you shouldn't miss if visiting Bolivia, one of the remarkable stories and beliefs within this region is that this remote location is the birthplace of Viracocha, the Sun God. Its original name is Titikaka Island and therefore the lake where it is found bears its name, which means Puma of Stone, it has a surface of 14.3 km² making it the largest island on the lake.
On this island you'll find archeological sites, accommodation options, viewpoints, and even more activities. If you wish to visit Isla del Sol, we highly recommend Bolivia Hop's short trips from La Paz, dare to uniquely explore this magical place and make the most of it!
Discover Salar de Uyuni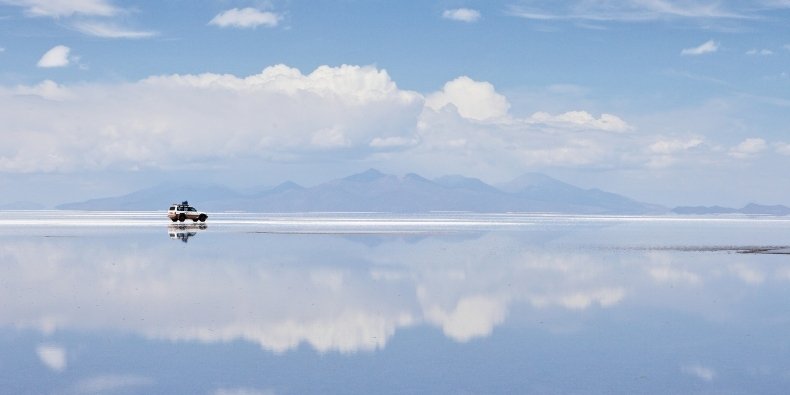 If travelling through Bolivia, Salar de Uyuni is one of those special places that you can't leave behind! This UNESCO World Heritage Site is one of the most in-demand tourist attractions in Bolivia, which is why we highly recommend you to spend some time in this natural wonder.
Salar de Uyuni is the largest salt flat in the world, it has a surface of 10,582 km² and an altitude of 3,660 meters above sea level. 40,000 years ago the Uyuni salt flats were covered by Lake Minchín, which dried throughout the years due to a drastic change in temperatures and weather conditions that originated this authentic natural wonder that we have today.
This beautiful location receives more than 100,000 visitors per year from all around the world, making it so popular that it has been the perfect set for different famous films such as the Star Wars VIII: The Last Jedi movie due to its otherworldly scenery!
One of the main reasons to visit this beautiful location is the mirror effect caused after a rainfall, which fades away the limit between the sky and the ground and gives you the opportunity of taking amazing pictures. If you're not convinced yet, here are 10 reasons to visit Salar de Uyuni and its surroundings, don't be a typical tourist and make the most of your stay in Bolivia!
Don't Miss the Incallajta Archeological Site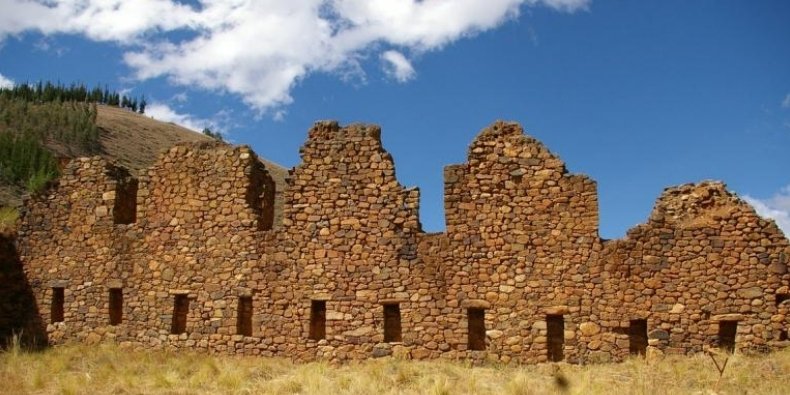 Incallajta is the largest Inca ruin in Bolivia, it has been declared a National Monument in 1929 and national entities are willing to promote it as a UNESCO World Heritage Site because of its historical importance. This enigmatic archeological site is located in Pocona within the Cochabamba department and has an altitude of 2,950 meters above sea level.
Its construction dates back to the late XV century and It is currently the most important Inca legacy in Bolivian territory. The citadel was built by Tupac Yupanqui and later reconstructed by Huayna Capac. It served a military fortress, political, administrative and ceremonial center of the Inca Empire.
If you wish to visit Incallajta, at its entrance you'll find a Tourist Attention Center, where you'll be able to hire a local guide to not miss any detail of this significant Inca construction. Here you can also camp since the national park offers camping areas.
Visit the Witch Market in La Paz
This local market has gained popularity among the local and foreign tourists that visit La Paz. It is located in the city center of La Paz, near the Basilica de San Francisco. Among all the different things to buy in this market, the most popular are: potions, dried frogs, and medicinal plants; which are sold by the local witches known as Yatiris.
Apart from the beautiful traditional textiles, knitted sweaters, and souvenirs, one of the things that have captured the attention of everyones is the amount of Llama fetuses found throughout this enigmatic and mysterious market, which are used as offerings to the Pachamama.
La Paz is, without a doubt, a city full of history and culture ready to be discovered, which is why we highly recommend visiting this region to learn more about Bolivian life and its costumes.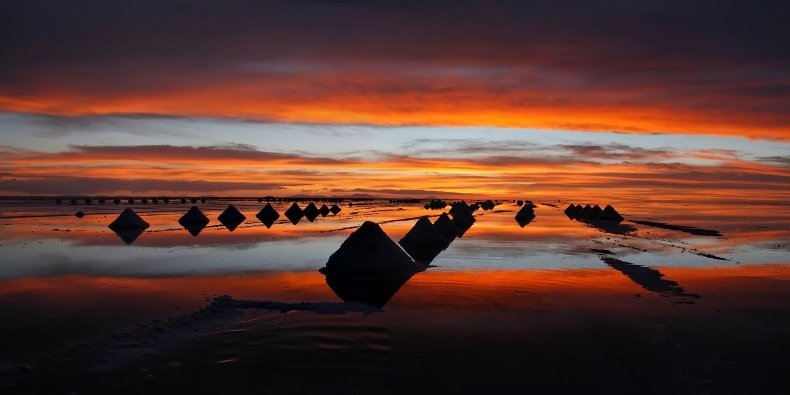 These are a few of the many activities you can do in Bolivia. Don't miss the chance of visiting this colorful country and learn everything about its ancient culture and history, which has been preserved throughout all these years!
We hope this information has been useful, Bolivia has a lot to offer, its natural wonders such as Salar de Uyuni are one of the most-do activities within this region, which is why we encourage you to know all the details of this beautiful location while you're here.